The digital kiosks that
cut down office work.
---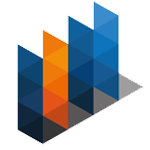 Artexe's multifunction digital kiosks, Kiosk24/7, can perform a number of evolved tasks in addition to payments. The Kiosks come in different sizes and set of features, all are connected to the computer network of the healthcare facilities and provide round the clock service, seven days a week.. Easy to use, the kiosks enable activation, distribution and control of services such as electronic payments, bookings, operator calls, self check-in, printing and collection of medical reports or other documents on paper or USB stick, as well as other services.

WHO IS INTERESTED AND WHY
Our Kiosks 24/7 significantly reduce the load of office work, giving personnel more time to spend on other tasks. Every manager is interested in focusing the attention of staff on sensitive issues and eliminating time-consuming work that is less crucial for the overall quality of the service.

The advantages for patients and citizens is the availability of efficient, user-friendly tools that can be used any time of the day. Being able to perform many activities makes it possible to reduce queues, cut waiting time and provide records in digital form too. For healthcare organizations, Artexe Kiosks are the quickest solution to make citizens more independent, put waiting time to good use, eliminate queues, reduce costs and meet people's needs.
---