The leading platform
in digital services for patients.
---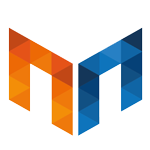 Mr You is the leading platform in Italy among evolved systems dedicated to the interaction between citizens and healthcare facilities. Through our digital Kiosk 24/7 and software for PCs and mobile devices, Mr You enables management of every stage of reception, waiting time and information to patients, from arrival to discharge, from completion of formalities to payment and collection of medical reports, from bookings to dispatch of information notices. The Zero Coda and Smart Call applications put an end to time wasting, tidy up procedures and reduce the administrative work of medical and paramedical personnel.

WHO IS INTERESTED AND WHY
Mr You ensures to Healthcare Directors maximum efficiency and productivity in the organization of services. Every manager will be able to streamline citizen and patient interface systems, freeing up resources for use in more complex tasks. Its modular structure makes it possible to choose the software that best suits the organization to manage every area of the hospital ( Central Booking Service, Blood test centres, Outpatient clinics, Emergency Department) as well as Public Administration offices.

Mr You makes it possible to control and reorganize resources, streamline flows and develop better services to increase perceived quality and achieve substantial cost savings. It allows users to make the best use of their time and to contact the healthcare system at any time. The system is complete, integrated, scalable; it can manage one or more facilities simultaneously and can also be used in service mode on cloud computing architecture.
---