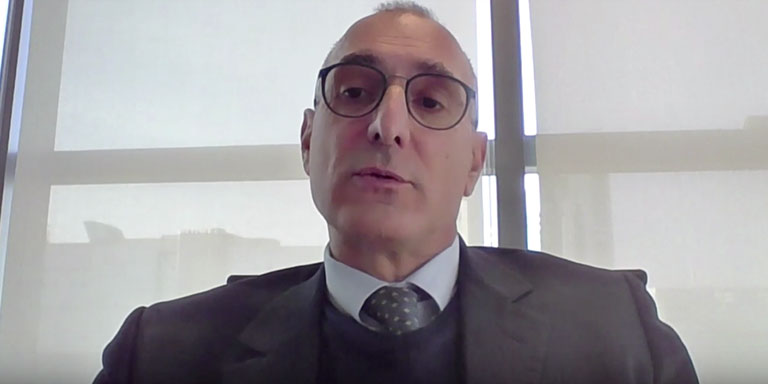 On the occasion of the Forum PA Sanità, the digital event of FPA and P4I-Partners4Innovation on the topic "One Health, digital", during the talk "Digital services and enabling platforms for a Citizen-friendly NHS" on 28 October 2021, Mauro Di Maulo – Business & Solution Development Director of Artexe – was interviewed about the innovations proposed by the Maps group Company, which have become particularly important especially following the health emergency.
"What we witnessed during the pandemic was in fact a 'black-out' in the provision of most non-emergency health care services and a great difficulty in managing access safely for both users and health professionals. By quickly and proactively implementing a paradigm shift which we were already promoting within our software solutions, we have helped many healthcare organisations to find solutions on two fronts: access to the facility and reception".
The Artexe solutions to access the facility allow:
To regulate access by moving from a direct access to the hospital without any rules to a "reservation-based" fixed-number programmed access, involving the patient as much as possible.
To remotely book the no-queue ticket, numbered "by appointment" through the app and the web.
Artexe reception solutions allow:
To automate access for face-to-face medical examinations, replacing intermediate desks with self-service areas to allow citizens to directly access the clinic ONLY a few minutes before their medical exam, thus avoiding crowds.
In a second speech, Di Maulo tells how Artexe can provide innovation to the National Health System.
"An example of innovative technology concerns the A&E departments of health facilities – he explained -: through a web portal the patient-citizen will be able to immediately obtain, in real time, the situation of the territorial A&Es connected to our solution. To check the degree of crowding, to locate their position, to obtain all the information relating to accessing the facility. A digital Patient Journey software will allow the hospital to best manage patients in their facility and to improve their clinical path in the various departments, starting, for example, from the A&E Room. Another very useful function that we have learned from listening to the A&E physicians is to provide the possibility, always remotely, to the relative of seeing exactly what level of progress the patient has reached, avoiding the relative's stay in the waiting room".