No queues at the front desks.
In March a fully operational self-service area has been created in the hall of Desio hospital. Three Artexe Ares totems have been installed, simplfying and speeding up the retreival of analysis reports and the payment of health service fees with credit or ATM cards.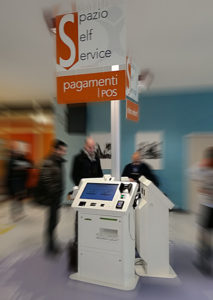 Versatile, discreet, elegant, compact, with their typical finishing touch and graphic interface style, Ares totems in Desio are a great help in making faster and simpler two of the most required services in healthcare :
Lab Analysis reports retrieval
Payment of healthcare services fees
After inserting the card into the reader the user profile is validated, then just by selecting the desired service and in a few simple steps the operation is completed, avoiding unnecessary waiting at the reception desk.
The Artexe Ares Totems are a full Multifunction Self Service centre system, suitable to every need.
Studied and designed for the reception environment, they ampliate the range of services available in self-service mode, as: self-registration, reports printouts, prescriptions and documents scanning, ATM/credit cards payments, booking of specialist visits, way finding and others.
Totems enable to cut the workload for the front desk operators, improving the organization productivity.
The Artexe solution is provided of web services connectors that make possible the interface with the various systems in use by the hospital.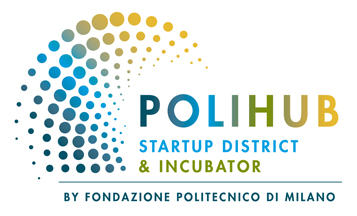 Polihub is the Business Incubator of Milan Polytechnic  managed by Fondazione Politecnico di Milano with the assistance of the Municipality of Milan. The recent launch of Polyhub project  by expanding  the incubation period and the space available for business companies  is bringing new and important subscriptions. In fact, not only young talents with a business idea turn to Polyhub,  but also already started companies.
This is a very important step to consolidate the Polyhub District & Startup Incubator project, which aims at creating a real district for innovative companies. The new headquarters of Polyhub, in Via Durando 39/ 38A, provide modular spaces specific to each startup, as well as other shared facilities. The package provides flexible spaces that meet the specific needs and growth dynamics of each startup from single desk to clusters of offices properly connected.