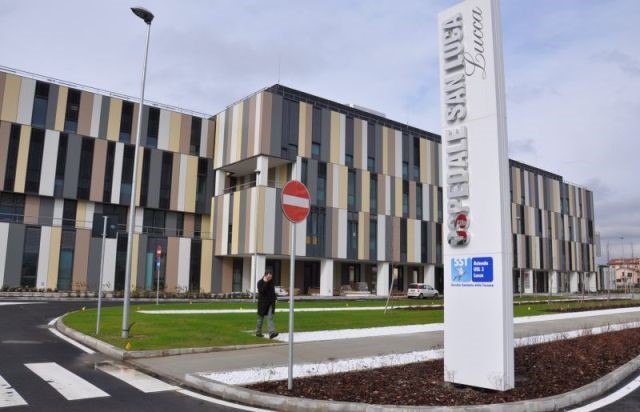 The complete waiting management through the hospital was assigned to Artexe, technological partner of Telecom Italy
The new hospital in Lucca is one of four new large hospitals (as well as those of Prato, Pistoia and the Apuane) built in Tuscany. Like the New Hospital of Prato in 2014 and the new hospital of Pistoia in the previous year, the New Hospital of Lucca decided to rely on Artexe for the complete reception management.
In the patient reception and more than 30 surgeries, the project designed by Artexe, allowed to optimize the outpatient flow at the counters.
To all the patients accepted at the counters is given a ticket to identify the place, the waiting area and the room where it will be performed the service. Patients can wait for their turn in the indicated areas, viewing on monitors health professionals calls. This queue management allows to reset the time wasted due to the interface with users and simultaneously ensures full respect of privacy, through the profiling of an alphanumeric identification of patients that track properly and guides the user through unique path.
For the area of ​​the emergency room, the innovative system developed by Artexe allows, through specific monitor, to make the clinical pathway understandable to users and their carers. The patient can easily see both the general situation (zones, codes, number of patients in waiting and treatment) and the progression of its clinical path, diagnosis and therapy. In practice it appears on the monitor, in real time, all the activity of the emergency room. The same information is visible to carers on monitors in the waiting room. Real-time information on the clinical pathway, privacy (patients are no longer called by name), maximum transparency, are the main advantages that the new system ensures to the users. Operators are also satisfied: they can be fucused on their activities without breaks to give information to patients.