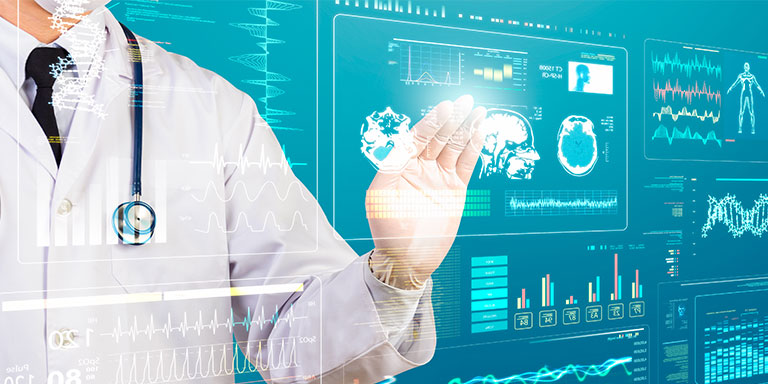 What are the resources available and the
solutions 
for the development of 
Digital Health 
in Italy? 
Fabrizio Biotti
, Sales & Marketing Director Artexe – Maps Healthcare, illustrated for the portal 
Agenda Digitale (Digital Agenda)
 the situation of the Country, the contents of the National recovery and resilience plan
(Piano nazionale di ripresa e resilienza, PNRR)
 regarding the Health Sector and Artexe's responses to "what has proved to be a priority area to consider in the debate on the future of services in Italy and on the destination of available funds, both National and European".
Because of the health emergency linked to the spread of Covid-19, which has accelerated the digitalisation process already underway in other countries, through the PNRR, the Italian State has allocated 15.62 billion euro to Healthcare, which will partly implement telemedicine for territorial assistance, the technological tools of the structures and training for personnel, including digital. The priorities included in the plan, explains Biotti, concern territorial medicine with particular reference to the "Case della salute (Healthcare Homes)"; the care of the chronic patient, with adequate support for the healthcare companies that deal with this; simplifying the access to services.
For this purpose, the Artexe solutions act on three fronts: to improve the management of hospital data to build an efficient digital Healthcare; to focus on the patient and on technologies that users will find simple to use; to invest in smart analysis laboratories, i.e. multidisciplinary structures which offer services without having to go to a large hospital. All this without disregarding expertise: "In the future – concludes Biotti -, investing in this area to overcome the skill gap that slows down the climb towards innovation and technology transfer is the concrete support needed for the development of the entire Country".