Outsourcing information flows,
increasing efficiency.
---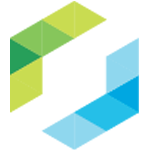 HealthData Flows is Artexe's continuing service, always up-to-date on regulatory changes, reliable and punctual, designed to monitor all the management data of healthcare facilities with complete transparency.

For 20 years, Artexe's dedicated team has been working in healthcare independently from software providers: they are familiar with procedures and problems and can deal with any event efficiently. The use of optimized tools for the setting up and monitoring of flows, guarantees maximum process quality.

WHO IS INTERESTED AND WHY
The system provides Administration Directors and Medical Directors with reports on all the activities carried out and the volumes produced for each type of flow/channel. From registration to periodic management of flows to quality monitoring, everything is under control from the preliminary analysis of production systems, to assessments and to calculation of the percentage of dossiers sent within regional deadlines.

HealthData Flows eliminates the risks linked to missed deadlines and failure to invoice, ensures quality reports, greater efficiency and reduced costs (including personnel costs), guarantees compliance with new regulations, offers maximum control over reports through continuously updated dashboards.
---