Managing healthcare
facilities effectively.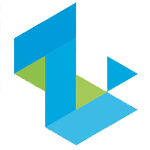 Gzoom is an open source management software carefully studied and designed for the governance of healthcare facilities, to improve results, manage human resources and accurately report on the results obtained.

The system is designed to help in fully complying with requirements linked to transparency, anti-corruption, privacy, management of company bonuses and with the organizational model envisaged by Legislative Decree 231. This is the most appropriate solution for monitoring the performance of the organization in relation to multi-annual and annual planning.

WHO IS INTERESTED AND WHY
Gzoom allows healthcare directors to carry out an analysis of the company performance plan in an integrated way, in relation to strategic planning, operational planning and budgets. The system can bring into focus the economic aspects and organizational process that drive the company, to generate useful data for management decisions.

Gzoom supports management decisions in complex contexts because its configuration is tailored to each facility, in accordance with the operational processes of managerial staff. In addition, Gzoom makes it possible to evaluate level of efficiency, individual performance and achievement of preset targets.