Improving management,
efficiency and perceived quality.
---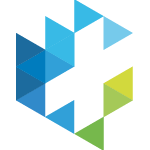 Clinika is the most advanced system for the organization of structured and unstructured data. It provides essential elements for measuring the efficiency of each healthcare facility based on the evaluation of the degree of prescription appropriateness in clinical settings.
The system can recognize and extract masses of knowledge from structured and non structured data to convert them into useful information for making strategic decisions. The places where the most important information is concentrated, such as diagnoses, reports or diagnostic questions, can thus be used to improve governance by tapping the vast array of information available.

WHO IS INTERESTED AND WHY
Healthcare Directors and Physicians can quickly extract any kind of data, perform cross-searches from the pathology to the prescribed examination and vice versa, or measure the quality of services.
Clinika also produces analyses to monitor the performance and efficiency of healthcare staff, helping with decisions on cost cutting measures.

Without changing or adjusting the software already in use, Clinika instantly provides the management with all the information for planning, reducing the costs and rationalizing the expenses of clinical activities.
---