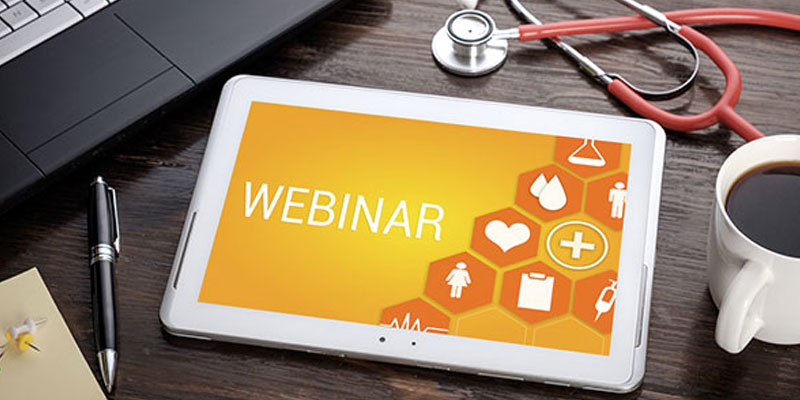 Success of the webinar organized by Artexe during the Public Administration Forum
A large, animated audience joined the webinar Data in healthcare: how to turn them into a powerful tool for strategic decision making, organized by Artexe and Public Administration Forum on 28 March 2019. The online event, devoted to the new frontiers of innovation in the healthcare world, focused on the analysis of the unstructured data produced by healthcare institutes, such as reports, medical records, working diagnosis,  resignation letters and prescriptions.
Chiara Sgarbossa from the Digital Innovation in Health Observatory of the Politecnico di Milano, one of the speakers in the webinar, stressed how clinical governance and business intelligence are among the most significant areas for strategic management of healthcare institutes and illustrated the role of Big Data and Big data analytics for precision medicine.  The researcher, who has conducted numerous studies and projects in the area of ICT governance and organization, with focus on ICT Sourcing strategies, underlined the importance of obtaining quality information also from unstructured sources, especially from the clinical notes included in electronic medical records and in specialist reports.
An overview of the situation of unstructured data in the IT systems of healthcare institutes was provided, on the basis of his thorough knowledge of the field, by Fabrizio Selmi, Healthcare Market Specialist for Maps-ARTEXE Group. After outlining the problems regarding the extraction of quality information from clinical notes,  he illustrated the features of Artexe's Clinika platform and the type of solutions that can be implemented through the platform, especially with respect to the Evaluation of Prescription Appropriateness.
The perspective of healthcare institutes was presented by Federica Fenzi, Coordinator of Outpatient clinics – Local Health Service 5  Polesana, and by Fabio Pignatti, Medical Director of Primary Healthcare Services Organization – Department of Primary Care, Local Health Service-Medical Research Hospital of Reggio Emilia. Each of the directors outlined the characteristics of their respective contexts, with special focus on the findings produced by the solution for Evaluation of Prescription Appropriateness and on the way in which such findings have been used to develop continuous improvement solutions with the involvement of the prescribing physicians.